22 Darfield Crescent, Leeds, LS8 5DA
Rent*: £290 pcm

Deposit*: £290
Call: 07748 96 2221
To book your viewing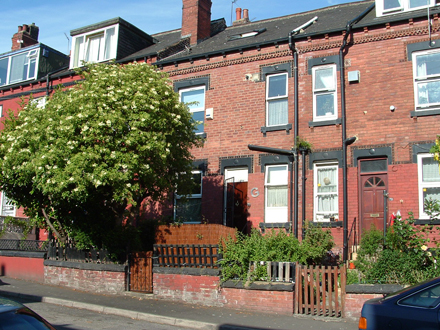 About 22 Darfield Crescent
Convenient for NSCD & City Centre. A lovely 2-bed terrace property, on the sunny side of the street. Warm, vibrant colour scheme, with original wood flooring gives it a light and airy look. Modern furnishings, with new fitted kitchen. Large bathroom with cast iron bath. Two large bedrooms, with original Victorian fireplaces, sanded & varnished floors, that give the property a cosy, home-from-home, feel.
Features

Large Lounge


Modern Galley Kitchen


2 Spacious Bedrooms


Bath with Shower Fitting


Full Central Heating


Full Double Glazing


Burglar Alarm


Mains Wired Smoke Detectors


20 mins Walk to NSCD


Close to Shops & Bus Routes to Town

Take a look inside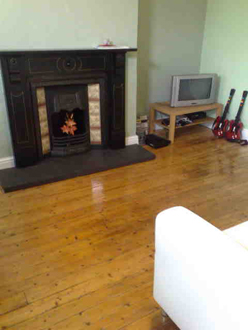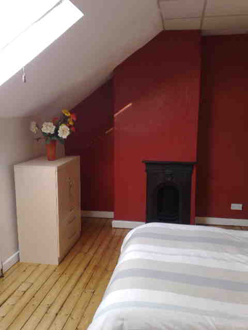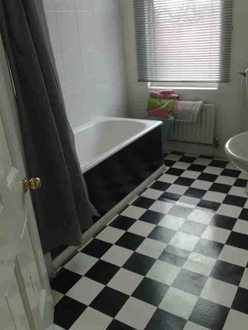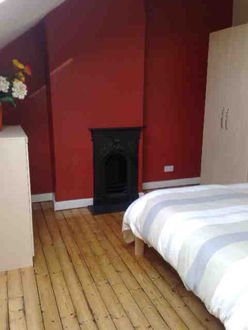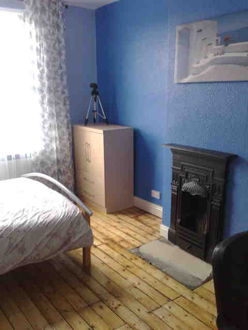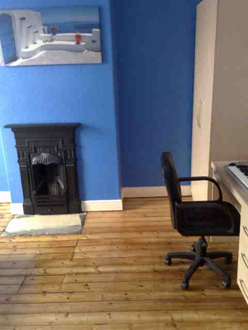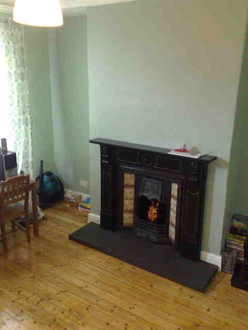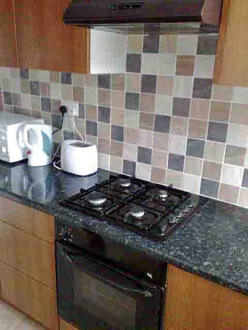 Reviews from our customers
Marit Meloe, Northern School of Contemporary Dance (2017). I lived in 22 Darfield Crescent in the first year of my degree at NSCD. It is a beautiful, homely house that I quickly learned to love. It is a perfect size for two people with two lovely, big bedrooms. The kitchen is modern and the bathroom is big and light. A thing that I really loved about the apartment is that it is always in the sun which means that you can have bright light shining through the windows all day long, as well as enjoying the sun in the small garden in front of the house. There are plenty of local, small shops in the area around the house, and just a couple of minutes away a big supermarket. Mo is a fantastic landlord. He always reply to your questions or queries and gives you advice if needed. If it is anything wrong in the house he is very quick to fix it. He really wants the best for his costumers and I will absolutely recommend both him and the flat to future students.
Elysa McGuire, BA Illustration, Leeds College of Art (2016). My year at 22 Darfield Crescent was a great way to begin my time in Leeds. The house is really spacious with a lot of natural light while still being quite cosy. My favorite part of the house is the kitchen which is perfect for cooking meals for friends. Mo was always very friendly and readily willing to help with anything. He was also very flexible and made moving to a new city less frightening. I would recommend the house and Mo to anyone looking for accommodation.
Alistair Adair, BA (Hons) Music, Leeds College of Music (2015). Living at a Fab Homes property, namely 22 Darfield Crescent, has been a pleasant and stress-free experience. Mo is very welcoming, very professional and a friendly, efficient landlord. He isn't intrusive, however ensures that his properties are kept in good condition, and responds quickly to any issues you may have. It has been a pleasure having a tenancy with Mo and I am sure his future tenants will have the same enjoyable, value-for-money experience that I have had.
Heriberto Cruz, Postgraduate Student at Leeds College of Music (2014). After returning to Leeds & the Leeds College of Music (LCM) for the second time, I was very lucky to have found a place to stay again with Fab Student Homes. 22 Darfield Crescent is in great location with a Morrisons supermarket 4 minutes walk away, and with lots of cheap groceries stores around. The house is located in an international neighbourhood, just 4 minutes walk to a bus stop with many different services which get to the city centre in just 6 minutes. City centre is located at a perfectly walkable distance (20-25 minutes) also. The house has been very well looked after: clean, comfy and spacious. Mo is also an excellent landlord, always ready and quick to help when needed. Also the rent price will not be matched easily. As a Master of Music student at LCM I could not have found a better place.
Sanni Kaipainen & Emmi Raudaskoski, Bachelor Degree of Nursing, Finnish Exchange Students at University of Leeds (2013). We rented 22 Darfield Crescent online before arriving to the UK. Our Landlord (Mo) was waiting to greet us upon our arrival and was really helpful. The property was everything what 2 exchange students needed. Because of our long clinical shifts at various hospitals in Leeds, we wanted to rent somewhere that was both comfortable and in a convenient location. This house was just 10 minutes from one main hospital. The rooms were furnished lovely and room sizes were good! We are happy that we found this house and would definitely recommend Mo and his property for others!
Irma Carpino and Stefano Critelli, Verve, Postgraduate Dance Company, NSCD (2012). When my partner Stefano & I came to Leeds and were trying to find somewhere to rent, we looked at 16 houses in 2 days but all were very disappointing. That was until we found Fab Student Homes and we went to see their property at 22 Darfield Crescent. Not only was the house clean and well kept, there was attention to detail and care had been taken to create a homely and comfortable atmosphere. When you are away from home, it is nice to find a house like this and it was good to see that there are landlords that do not take advantage of the fact that you are a student or a young professional. Mo, our landlord, understands this and is interested in providing not just decent houses, but also those that you feel at home in. In the 4 years we have been renting Mo has been the best Landlord we have ever had. We definitely recommend Mo and his houses to anyone.