12 Elford Grove, Leeds, LS8 5QF
Rent*: £290 pcm

Deposit*: £290
Call: 07748 96 2221
To book your viewing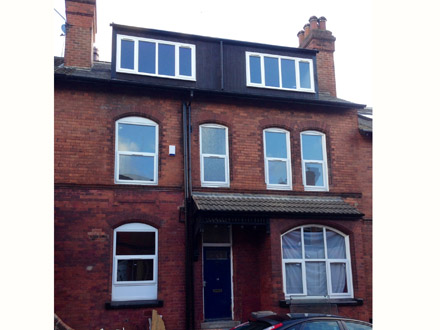 About 12 Elford Grove
Completely refurbished, a large four bedroom double-front house, offering spacious and comfortable living. Large breakfast kitchen, with tall fridge freezer and washer-dryer. Big lounge with Victorian style fireplace and original wood flooring. Four very spacious bedrooms, with warm and vibrant colour schemes, all with Victorian fireplaces and original wood flooring to give it that cosy, home-from-home, feel. Modern bathroom with shower.
Features

10 mins walk to NSCD


Cashback towards Broadband Costs


4 Double Bedrooms


Modern Bathroom


Mains Wired Smoke Detectors


Full Central Heating


Full Double Glazing


New Ikea Furniture


Warm, Vibrant Colour Scheme

Take a look inside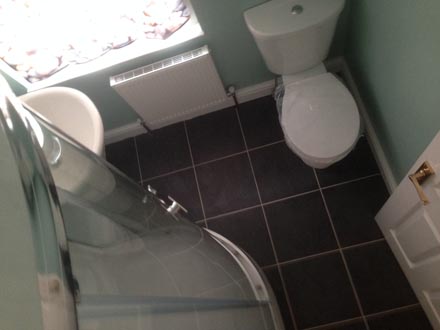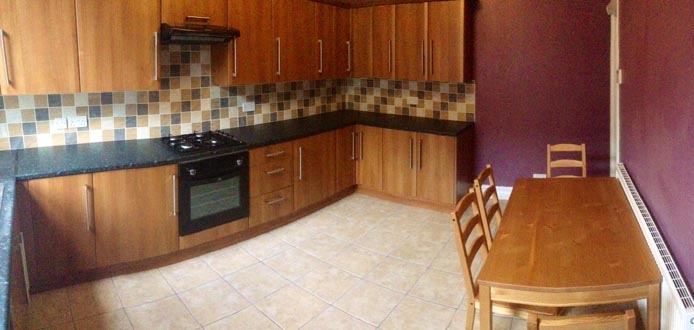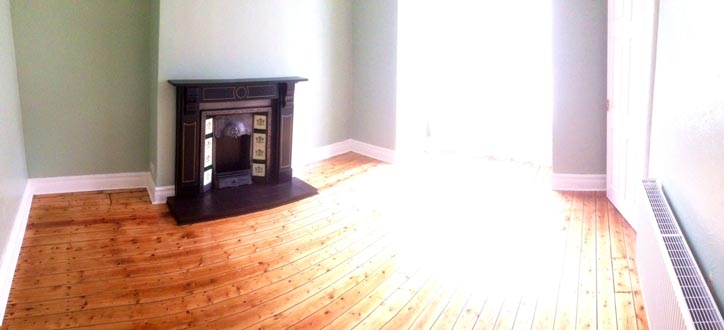 Reviews from our customers
Natassa Argyropoulou, Northern School of Contemporary Dance (2022). Throughout my two years stay in Elford Grove with Fab Student Homes Mo has been so kind, helpful and always so quick to reply to any of our questions or issues that might come up. My time in the house has been more than amazing, have enjoyed my spacious room with big windows throughout my time here and especially during lockdown where we had to spend a lot of time inside, the lovely environment created was so helpful. Our house was also so colorful and nicely decorated. Would 100% recommend to anyone interested moving in Leeds, Mo (best landlord ever woooo!!!) and Fab Student Homes.
Johanna Spies, Northern School of Contemporary Dance (2022). I lived in 12 Elford Grove (12EG) for two years. The house is beautiful with a cozy kitchen, coloured rooms, and immediately feels like home with its posters and coasters. The house is very well maintained and it's nice to live so close to other students from NSCD in this street. It's a short walk away from school. The best thing about 12EG is Mo (our Landlord), and I can only repeat what others wrote before. And it is more than true. Mo always replied to every issue or query we had very quickly, most of the time within an hour, more often within minutes. And was always there whenever there was something to fix. He is helpful, professional and very genuine. Which made living at one of his properties a very safe and easy experience for me. Having Mo as your landlord is the best thing that can happen to you - especially when you are an international student.
Tammy Tsang, Northern School of Contemporary Dance (2019). It was a pleasure staying at 12 Elford Grove for 2 years. The houses are very well maintained and has a nice community of other students from NSCD in the same area. Our Landlord, Mo, was fantastic, very approachable and helpful to any concerns we might have, whether big or small, questions are always welcomed. Problems in and around the house got looked at and sorted out quickly. Would definitely recommend!
Michèle Benz, Northern School of Contemporary Dance (2018). Living in Elford Grove in a Fab Student property has been a pure pleasure so far. The houses are beautiful: wooden floors, high ceilings, colorful walls and spacious rooms to make you feel at home. The properties are extremely well looked after by our landlord, Mo. Even the slightest problem with the house and he will get it sorted within the shortest period of time, always available, always friendly and professional. I can honestly say that in these two years of living here (first 20 and now in 12 Elford Grove), I haven't experienced any difficulties at all - quite the opposite - I really enjoy my stay in a wonderful house like this, only a ten minute walk from my uni and close to two bus stops to get you to town in no time.
Phi-long Le, Northern School of Contemporary Dance (2017). Mo is such a wonderful landlord and 12 Elford Grove is amazing. The living room is one of the best place to socialise and get to know your housemates and great for having little celebrations or birthdays. I love the: security of the house, the cupboard space to store my food, the shower is amazing and the bedrooms are just the perfect size!
Stefania Pinato, Verve, Postgraduate Dance Company, NSCD (2016). We moved into 12 Elford Grove in Sept 2015 and right away we knew we made the right decision. The house has been very well looked after: clean, comfy, spacious and beautifully decorated, really felt like a home away from home. It's situated in a great location with a Tesco express at 5 min walk, a big Morrison's at 15 min walk and 10 min walk from NSCD. The house is located in an international neighbourhood just 5 minutes walk to the bus stop to Leeds centre. It is been a wonderful place to live especially due to the high standard of the landlord. It's so important to have a landlord that cares both about the property but also about the people living there. If we had a problem we have always been able to text or ring Mo to solve it. The communication has been fantastic. We have been very lucky to find Mo's house. Highly recommended!